Now Available
The Dragon Universe Utopia Origins
by Lester D. Crawford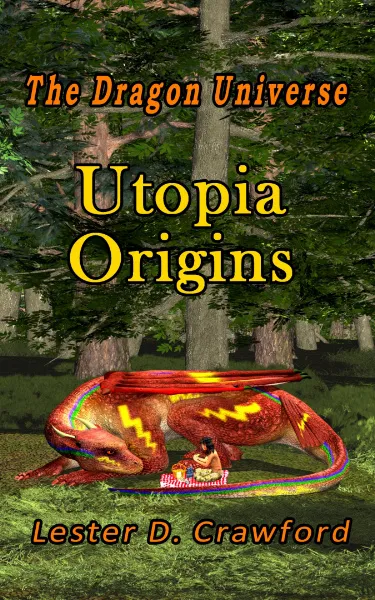 For generations, people waged war on dragons, driving them ever farther into the mountains. When the dragons finally turn and fight, catastrophe threatens to overwhelm everyone.
To save the world from ruin, a hero from each side takes actions to stop the war thus creating opportunities for other brave people and dragons to advance the cause of coexistence by challenging fear, prejudice, ignorance, and their societies' beliefs to create a world of peace, acceptance, and friendship. Will their efforts be enough to change the world?
Order through your local independent bookstore, wherever you buy your books, or from the following outlets and elsewhere.
Amazon ebook, paperback, hardback
Barnes & Noble ebook, paperback, hardback
Kobo ebook
Smashwords ebook
Walmart paperback, hardback
---
dracotation
dra•co•ta•tion [drey-koh-tey-shuhn]
noun
1. the act or art of riding dragons.
(Similar to equitation, except with dragons.)
2. the act or art of writing stories about dragons.
(Similar to dictation or notation, except with dragons.)
---
---